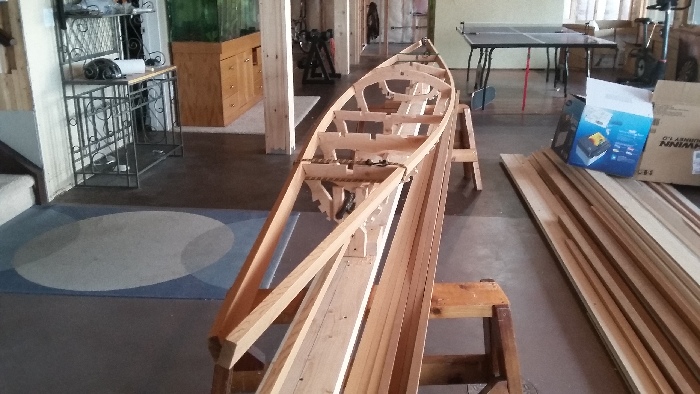 Already kind of looks like a kayak
Picture Credit: M. Tanton

With station 1 and 6 clamped in place, and the gunwales held by bungee cords, and the Keel just held with friction, you can get the remaining four stations in place. This is mildly exciting as it now officially goes from looking like a stack of plywood and sticks to a kayak frame. Still lots of work to go though.