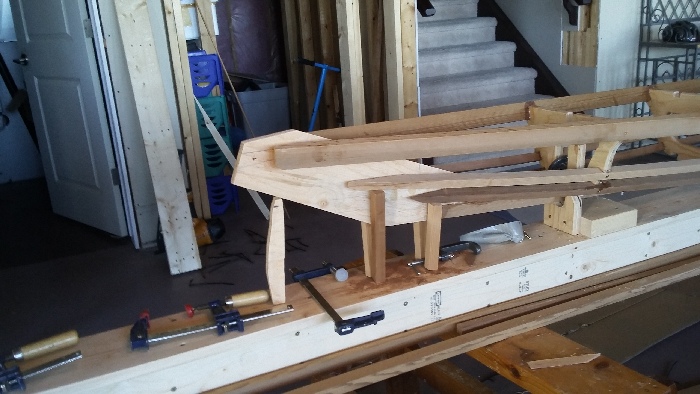 Bracing the ends for gluing.
Picture Credit: M. Tanton

The keel is held in position with that brace on the end, just high enough to fully seat in the notch in the station 6. When I did this, I had to really push up the chines to get everything lined up. The "lift sticks" worked really well to make sure they were even on both sides.