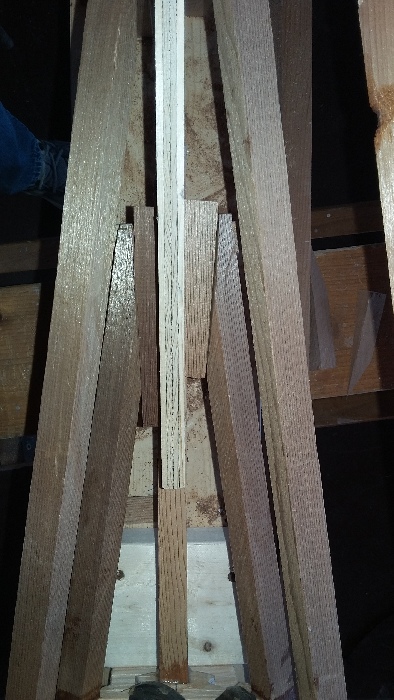 Fix for the too short items.
Picture Credit: M. Tanton

To fix the chines that were too short, I simply cut a shim to fit each side. Ugly as sin, but it seems to work. There is a 3rd chine not yet installed, which is under this one, so I don't think this joint will take too much abuse.