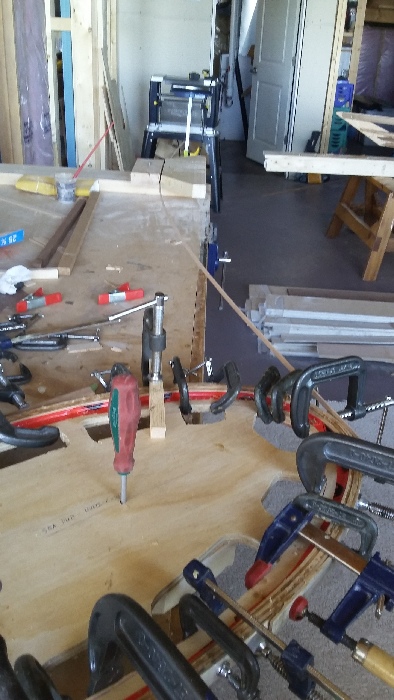 Combing jig in action
Picture Credit: M. Tanton

Well sort of in action. The bands of the combing riser are glued up. The jig spins around the screw driver and the strip feeds in. one clamp at a time is removed and replaced with the new strip glued in place. round round it goes. The start first piece is beveled, and the end of the last piece has the same bevel applied. The Ash combing created is quite trong.