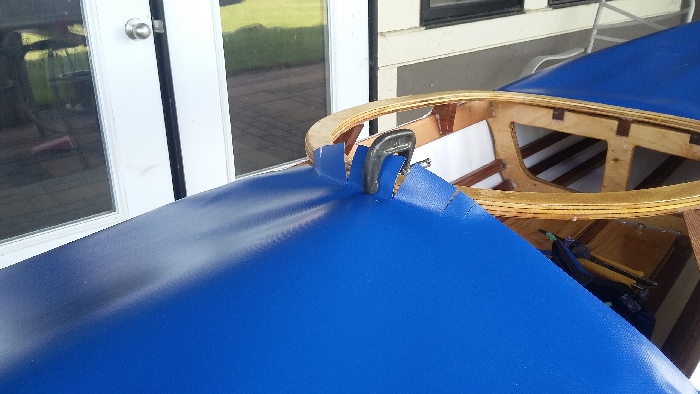 Bow deck at the cockpit
Picture Credit: M. Tanton

Here the cuts in the cloth are to allow it to run up wards on the combing base, right at the bend. These must go up as that entire area is where it is glued to the station. The very last cut is at the edge of the glue, and will tuck under. Because this is tucking under I think a few extra inches can be added.