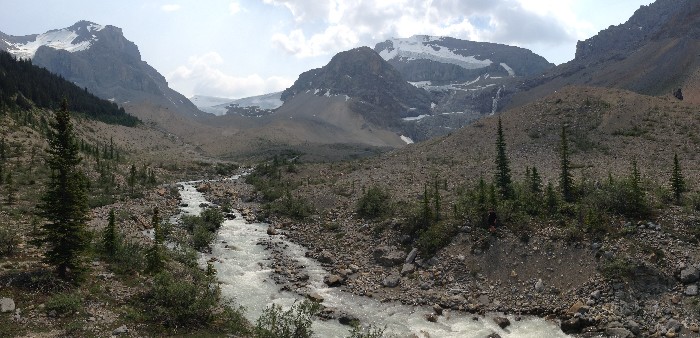 Starting to turn the corner.
Picture Credit: M. Tanton

Based on the size of the largest trees here I'm guessing none are older than 50 years. Maybe older given the elevation, but still I'm thinking it was not too long ago that this was covered in Ice... maybe 200yrs... just a guess.