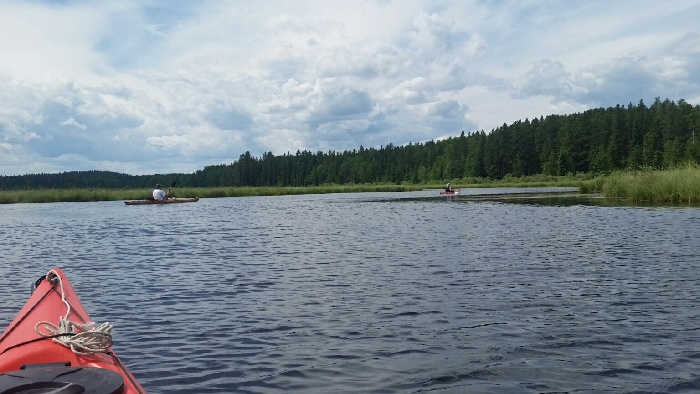 SW Corner of Burnsitck lake - heading to the marsh
Picture Credit: R. Ganton

Heading down the far reaches of the South West Corner into the fens. We though this would lead to the stream input, but the water just dead ended in the floating marsh grass. We did see a moose not far from here... at least Joanne and I did.