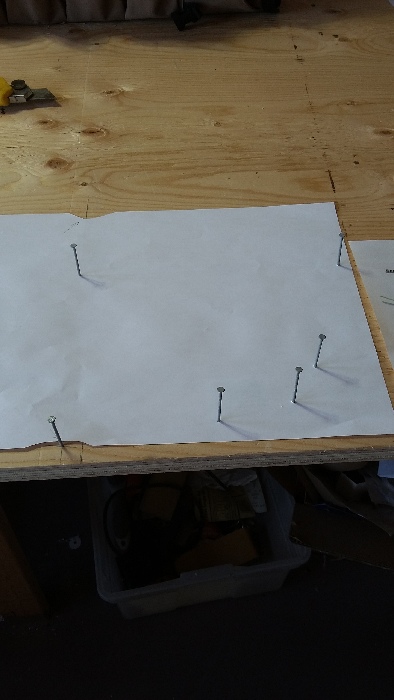 Transfer the other side of the form.
Picture Credit: M. Tanton

So flip the paper over and re-nail through the previous holes. It would have been nice if the keel (bottom) hole was on the paper. but with the vertical line drawn on the paper (I can see it through the paper), and on the wood, it is easy enough to line up.