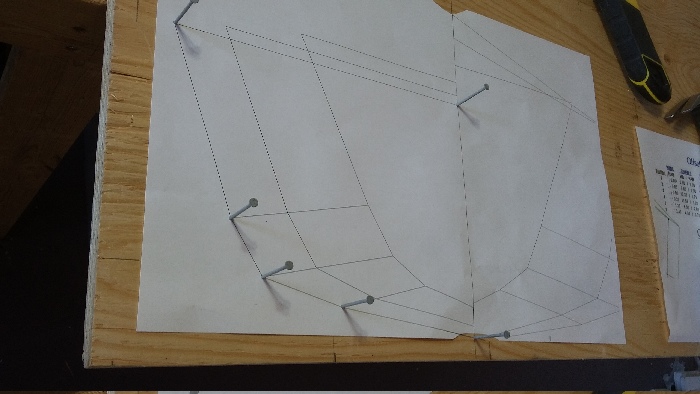 Transfer points to wood
Picture Credit: M. Tanton

Transferring points to the plywood, with finishing nails. The only reason for the notch in the bottom is that the bottom did not print. It is best to put the nails all to the inside of the form line (a case of do as I say, not as I did). Later by placing the nails back in the hole, the strait edge used to draw the lines will be xfered correctly.