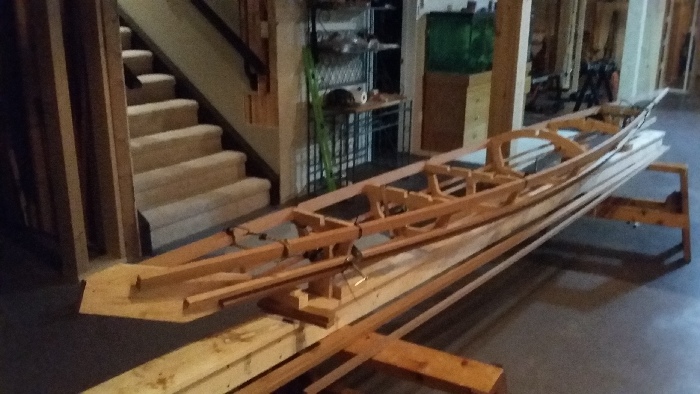 Starting to place the Stern's end piece
Picture Credit: M. Tanton

I've got the notch in the bottom, and it is looking reasonable. However none of my chines and gunwhales are screwed into place. Once that was done, and the Keel was braced up into position it barely fit (in fact it should have been a 1/4" taller). I was able to make this one work, but only just. I suggest screwing them down first. (although no guarantees that will not cause other issues). Maybe do a paper (or card board) blank as suggested by Tom.