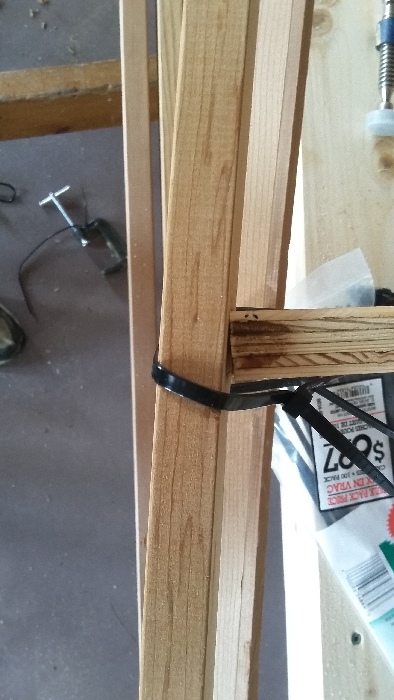 Gunwhale to station gap
Picture Credit: M. Tanton

You are looking strait down at the joint between the gunwhale and one of the stations. There is about an 1/8th of an inch gap at the one side. I fixed this with the torn belt sander strip as shown in the next picture.