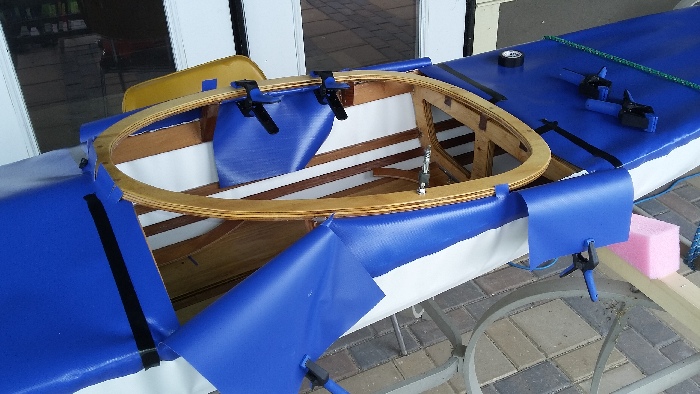 Ready to glue to the for and aft deck
Picture Credit: M. Tanton

the middle piece clamped in place with the 'washer' under, the flopped over bits will slide under the combing, and have a similar clamp, being glued on the lines shown as masked with the electrical tape. At this point I made a mistake (not shown) I put an extra staple into the form closer to the cockpit. This result in a forced transition point to the cloth and a less smooth deck.