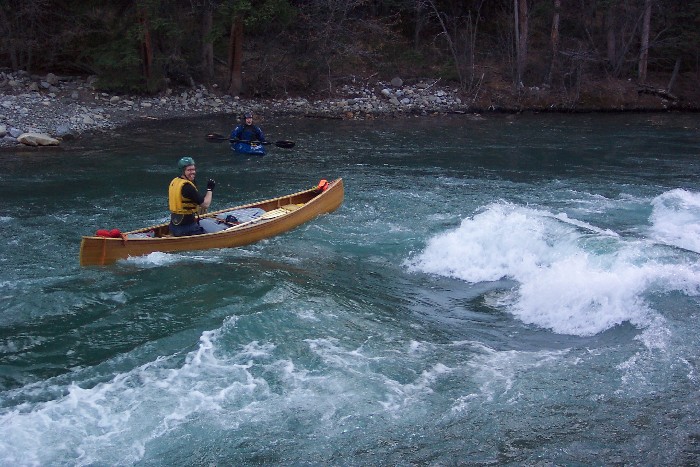 Myrl Canoing past the Blue Tongue
Picture Credit: Tyson G.

you can't see the drop, but you get the idea of how much room there is to miss this wave. Note, when the picture was taken, the river is running a bit lower than normal, usually the wave is bigger than this. yes that's my tongue stiking out... just mocking my self for not going over the wave. Besides, it's called the blue tongue, so it seemes an aproprate pose. Unfortunately my camera batteries died at this point... no more pics.