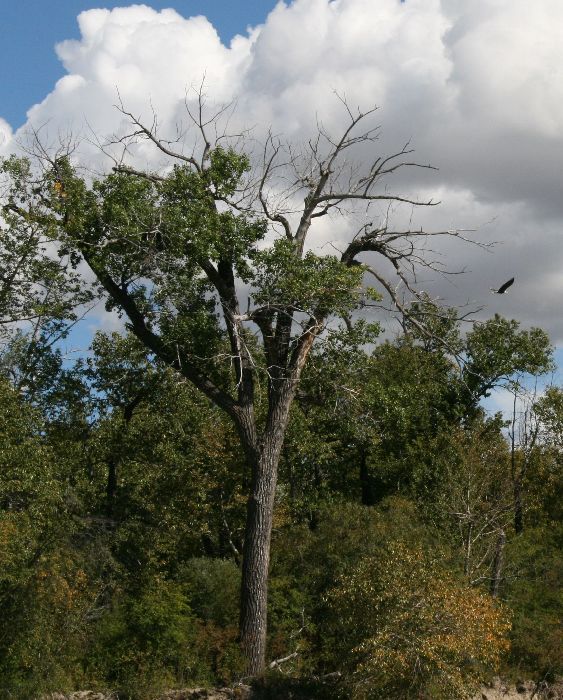 Classic picture of the Bald eagle in flying out from the 1/2 dead tree
Picture Credit: M. Tanton

East side of the shore, the river has meandered to the west side of the valley. making for flats on the west side, with occasional stands of trees (mostly grass lands and cows). 2 minutes earlier Murray commented that that tree would look cool with an eagle sitting in it. And it was sitting there, we just did not see it at the time.