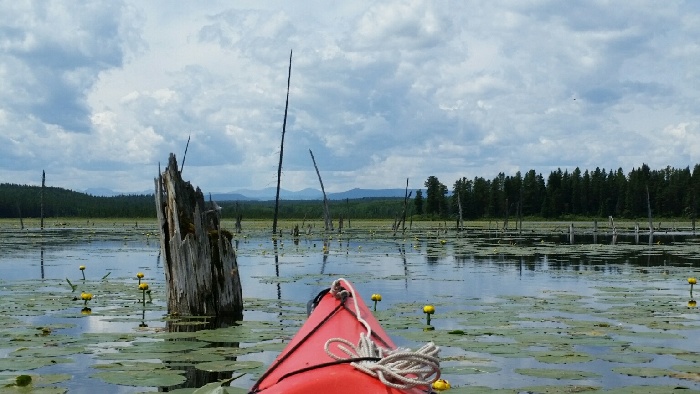 Tree grave yard of Burnstick lake
Picture Credit: R. Ganton

Just after a point on the SW side of the lake, there is an area of flooded trees, many stumps are under the water line. feels like a tree graveyard. Lots of lily pads. Looking South in this picture towards where the creek flows in.