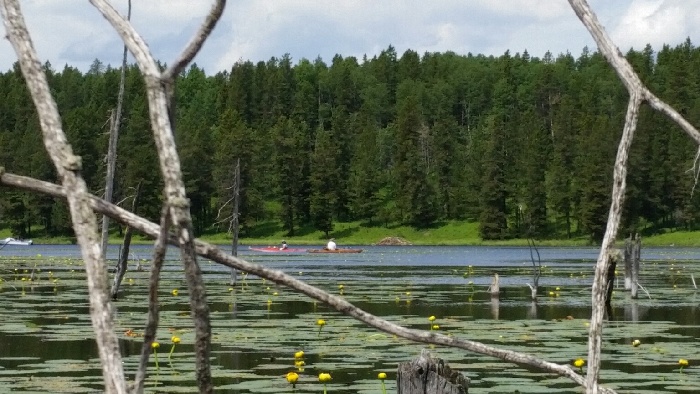 Stuck in the dead trees.
Picture Credit: R. Ganton

Myrl, Joanne, a beaver lodge, aan the more or less unspoilt shore of the south west side of burntstick lake. Taken from the tree grave yard resulting from raising the water level of the lake at some point in the past.